The Collector III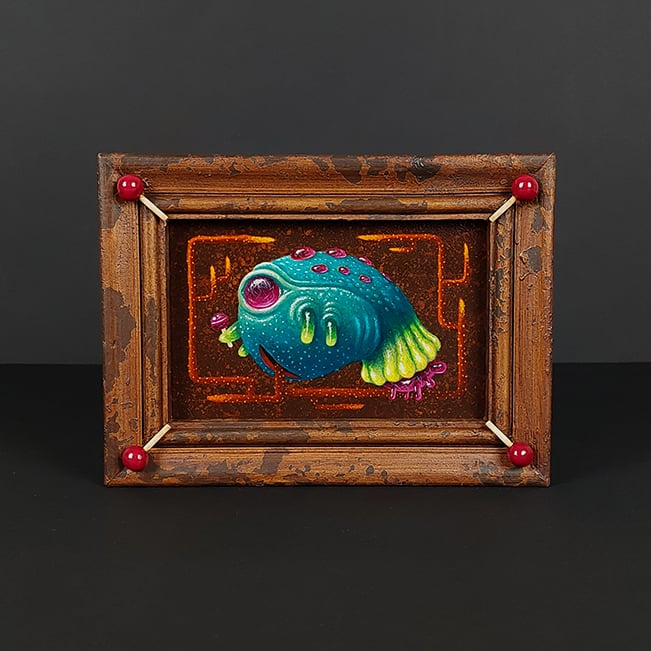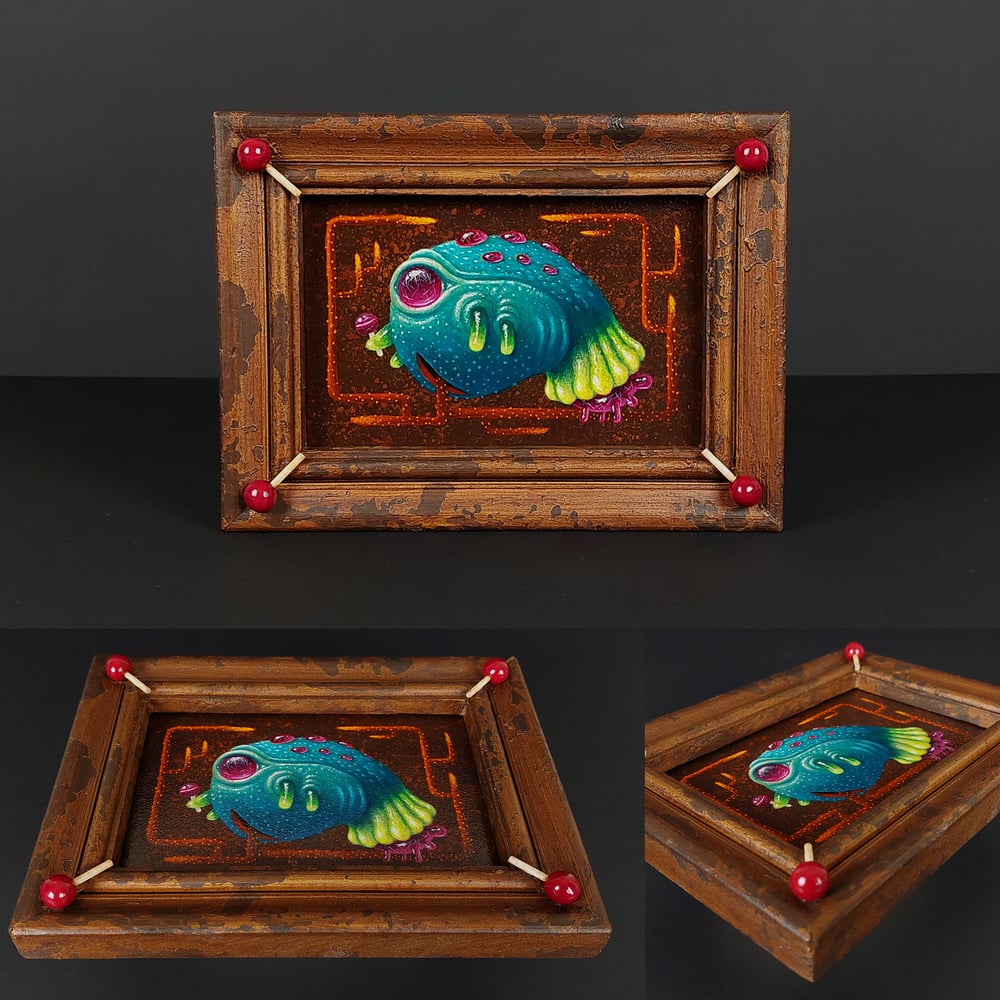 The Collectors comes in many shapes, sizes and color. They collect anything they find interesting and they hoard it in piles. It can be anything, like a pile of rocks, leaves, magic orbs, a mix of trash, lost children, things they find in pockets or bags, cheese, eyeballs, toenails...They just love to collect!
This Collector has a name, it's called Pollilopp.
Acrylic paint on MDF board.
Painting size: 15,4 x 10,3cm (6.06 x 4.05in)
Frame size: 19,4 x 14,5 x 1,8cm (7.63 x 5,70 x 0,7in)
Wooden frame.
**********
PAYPAL
If you want to use PayPal, send me a message in the contact section and we'll work it out via email.